Deacon Joseph Pedlar Memorial Award
Jan 26, 2022
Reverend Michael-Aaron Poindexter, Pastor
Macedonia Baptist Church
26 Wilson Avenue
Albany, New York 12205

Phone: (518) 489-4370
Annual Deadline: April 15
About Deacon Joseph Pedlar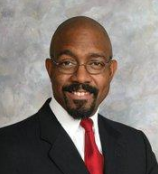 Deacon Joseph Pedlar, of Macedonia Baptist Church, was a generous and inspiring contributor to the betterment of his church and surrounding community. He was a dedicated mentor, trusted friend, and a source of inspiration to all who were privileged to know him. He believed deeply in the power and responsibility of each individual to nurture and cultivate all members of the community. Throughout his life, Deacon Pedlar used his talents and gifts in the service of others. In this spirit, his family establishes the Deacon Joseph Pedlar Memorial Award.
Born on May 31, 1963, in Rockaway Beach, New York, Deacon Pedlar was educated in the Queens public school system and received his Bachelor of Science degree in Political Science from Syracuse University in 1985. He was an accomplished and respected financial planner, specializing in investment management with clients throughout the country. He served on the boards of numerous organizations, including the Albany Boys and Girls Club, the Center for Disability Services, One Hundred Black Men, the NAACP, the East Greenbush YMCA, and the Montessori School of Albany.
Deacon Pedlar embraced life with a joyful, generous spirit and an open heart. He loved nothing more than spending time with family and friends, enjoying such activities as camping, fishing, and organizing cookouts. In his quiet, yet forthright way, Deacon Pedlar nurtured his circle of family and friends with grace and love. Even during the challenges of treatment for Non-Hodgkin's lymphoma in 2003, and a life-extending bone marrow transplant in 2006, Deacon Pedlar continued to be a guiding force in the community. He willingly assisted fledgling business ventures with his expertise in financial planning and offered practical advice and support to aspiring entrepreneurs.
By establishing the Deacon Joseph Pedlar Memorial Award, the family hopes to encourage future leaders to exhibit the same qualities of character, generosity, community service, humility, and honesty that Deacon Pedlar embodied and applied to every endeavor he undertook. Deacon Pedlar believed in the potential of every person to achieve his or her highest potential. The family would like to bestow this memorial award to individuals seeking to continue the work of building strong and vibrant communities.
"And in the end, it's not the years in your life that count. It's the life in your years. "
~ Abraham Lincoln
Deacon Joseph Pedlar Memorial Award
Program Overview:
The Deacon Joseph Pedlar Memorial Award is funded by the Family of Deacon Joseph Pedlar, and will be administered by the Macedonia Baptist Church Scholarship Fund Committee in conjunction with the Macedonia Baptist Church Board of Trustees.
The Deacon Joseph Pedlar Memorial Award will be awarded annually to one (1) current matriculated undergraduate student enrolled in an accredited 2- or 4-year college or university. The student must be in good academic standing at the time of application, and the non-renewable award amount is $1,000 for a recipient. The Pedlar Family reserves the right to present additional memorial awards depending on the resources.
Eligibility Criteria:
The Award is open to all members of the Macedonia community (traditional and non-traditional students). The Award is available to one (1) current matriculated undergraduate student who exemplifies the following characteristics:
Leadership - know yourself and have a vision that is well communicated.
Academic Potential - a hardworking student who exhibits potential for growth both inside and outside of the classroom.
Character - serve as a positive role model for their peers through conduct and attitude.
Community Service - exhibit admirable and praiseworthy qualities of good citizenship.
In consecutive years, recipients will alternate between members of the Macedonia Baptist Church community and the greater Capital District community.
TO APPLY TO THE DEACON JOSEPH PEDLAR AWARD CLICK ON THE APPLICATION BUTTON BELOW.